Introducing... Nina Ostermann
Published on November 21 2013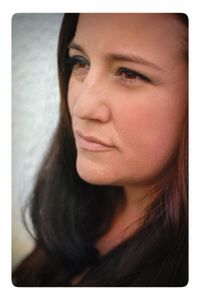 I have been a scrapbooker since 2007 and I can´t stop it. I scrapbook for the moment, to hold on the amazing memories, to make lovely people a joy, to do something special. It's my way to reduce the pressure inside me everyday with crafting.
Scrapbooking has changed my life. The chaos in my office has increased significantly, I often get parcel post for my scrapbooking and I have a new, very special, uplifting, happy-making contented feeling. I love also my family, flea markets, play piano and guitar, the blue sky, chocolate (I should not do that ;-), photography, candle light, the sun's rays sea, bird-chirping, decorating, and of course surprises.
I´m a new member of HDP and working on the third issue now. It´s hard to decide what I like most. It´s something between Clean & Simple and a page full of layering and lots of cute details. What I definitely love most is a bright/white background for my pages.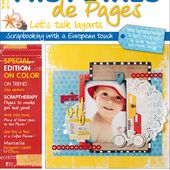 Hey girls, I just wanted to let you know that the Histories de Pages magazine is now available in English *yay* I´m so happy to be a part of this amazing and talented group of girls. Let the ...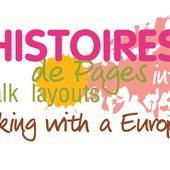 HDP-International - Let's talk layouts
Histoires de Pages, French scrapbooking magazine now translated into English. With a Design Team consisting of 30 scrapbookers coming from all over europe.