Introducing... Paloma Riera
Published on November 17 2013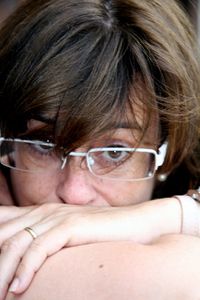 "My name is Paloma (alias paloma1815). I am from Spain and I have been living in Belgium for some time! I started scrapbooking at the end of 2007 and I joined Histoires de Pages DT in early 2010... 4 years already! What a blessing! It is a real challenge (and a great pleasure) to get out of my comfort zone, issue after issue to show you new pages.
What is my style? To be honest, I don't know... sometimes full, sometimes empty, but always folk! With a miniaturist tendency: I like small pictures, few embellishments, a few drops of paint and, most importantly, plenty of room for journaling. I love writing about the moment, the story, the mood of the scrapped moment."
Parce que je l'aime celui-là, depuis si longtemps... Et dans cette tasse, cadeau d'une nièce, il goûte encore mieux. J'espère qu'elle ne cassera pas. Donc café & tasse = page! Pour retrouver l...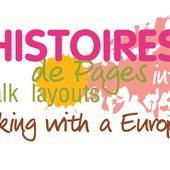 HDP-International - Let's talk layouts
Histoires de Pages, French scrapbooking magazine now translated into English. With a Design Team consisting of 30 scrapbookers coming from all over europe.