Introducing... Véronique Chapuis.
Published on December 17 2013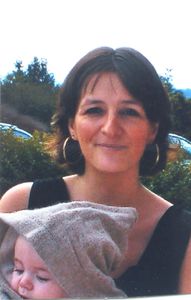 My name is Véronique. I have always practiced arts (piano, saxophone, mandolin, painting...). But discovering scrapbooking in 2003 was totally magical! As I work in finance, scrapbooking allows me to see and bring poetry in my daily life. My daughter Maléna is my favorite topic!
I have been in the DT since May 2006... time goes by so fast! I do not have any favorite style. The most important to me is the choice of colors, papers and embellishments so that the picture is highlighted. Materials, such as wood, wool or felt are often my best allies to bring volume to the layout and give it more life. When I make a layout, I try to recreate an atmosphere especially around the photo, a bit like a theater stage set.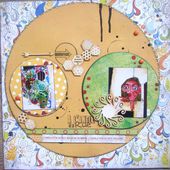 Le blog de Véro hébergé par OverBlog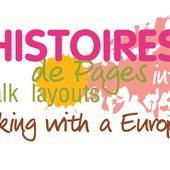 HDP-International - Let's talk layouts
Histoires de Pages, French scrapbooking magazine now translated into English. With a Design Team consisting of 30 scrapbookers coming from all over europe.