Introducing... Karine Bizi-Bordon
Published on March 15 2014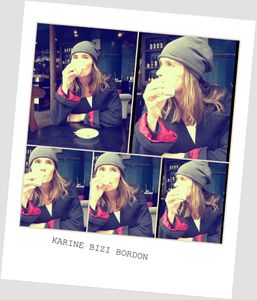 I have been scrapbooking since January 2005, after buying a women's magazine by chance. I came across an article about scrapbooking and then it was too late... I was in a hurry to go back home because I knew this hobby was passionately for me. My favorite style seems to be modern Shabby and definitively recycling scrapbooking... Anyway it is emotional scrapbooking - that's for sure! My favorite products are wood, waste paper, walnut stain and sandpaper, black ink, black pen. A means of expression, a passion, a pretext for DIY, antiquing and garage sales, I experience scrapbooking as a moment of very personal refocusing. I have been in the DT for 7 years. I teach workshops, I organize crops for the SCRAPBOOKING06 club on the French Riviera.
To finish, I must also say that I have a great family and I am the happy mom of Cannelle you will see on many of my layouts and who inspires me by her rich personality. Completely passionate about sports, especially those out in the nature, I juggle all these essentials as much as possible! On the other side I am not at all active on blogs and social networks - do not have any time... or probably wish to remain discreet. They are never up to date! Sorry about that...
Editor's note: Watch our blog and Facebook page tomorrow!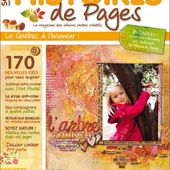 Coucou des petits cadeaux aujourd hui ? ... ça vous dit ? sous formes d' idées, de recup' ,de bricolage, d embellissements maison pour vos pages c' est par ici .... depuis quelques années je sui...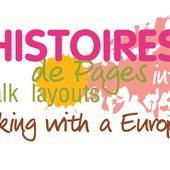 HDP-International - Let's talk layouts
Histoires de Pages, French scrapbooking magazine now translated into English. With a Design Team consisting of 30 scrapbookers coming from all over europe.