Introducing... Nelly Togbé
Published on November 22 2013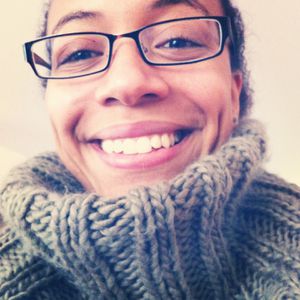 My name is Nelly, alias Nelloo. I live in the Paris region with my boyfriend and our cat. I discovered scrapbooking about 10 years ago when there was only Canson paper and small punches, and I started learning techniques in Histoires de Pages! I have many passions and occupations: between scrapbooking, knitting, crocheting, traveling, cooking, reading, crafts and a more than full time work, I never have enough with 24 hours! All these occupations are regularly immortalized with a gadget I cannot live without: my smartphone and related applications (!). This allows me to regularly scrap details of our daily lives.
I have been in the DT since 2009, 4 years ago - how time flies! I do not like to limit myself so I often try different styles, but I usually create layouts with bright colors, playing with materials and volumes.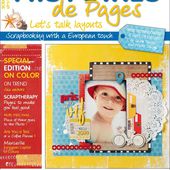 Oyez oyez monde du scrap!! Non non vous ne rêvez pas et vous lisez bien HDP.... en anglais!!! Let's talk layouts! In English, this is how you would translate Histoires de Pages! Yes, you are reading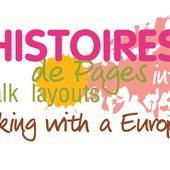 HDP-International - Let's talk layouts
Histoires de Pages, French scrapbooking magazine now translated into English. With a Design Team consisting of 30 scrapbookers coming from all over europe.