Introducing... Loredana Bucaria
Published on November 10 2013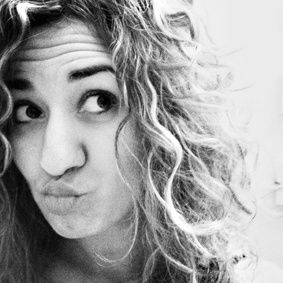 "I started scrapbooking in 2003 thanks to a friend who had a sister-in-law who loved the States and brought her a lot of scrapbooking supplies from there. That was really fascinating to me! So I started an internet research to understand where I could find supplies and what was this art called scrapbooking! Since that day a crazy love for scrapbooking was born and I'll never leave it: it is a lifestyle, an important part of my life! My style is colorful and clear, full of little details that I love to mix together! I live in the South of Italy with my adorable husband, I love to take care of my home and improve it everyday with something handmade new.
I have the honor to be involved in this amazing new adventure since January 2013! When I received the email, I was very surprised and happy. I didn't believe in what I was reading. My favorite style is a clear and fresh style, a style that gives me the idea of freshness and happiness! So colorful and full of tiny details to tell a story."
Loredana's blog: www.lovescraplife.typepad.com
Come si fa ad avere il tempo per fare tutto quello che ci piace e non solo quello che si deve fare? MMMM penso sia una delle domande più ricorrenti nella mia mente... ogni giorno guardo blog, siti...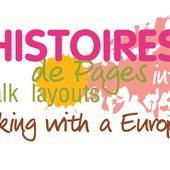 HDP-International - Let's talk layouts
Histoires de Pages, French scrapbooking magazine now translated into English. With a Design Team consisting of 30 scrapbookers coming from all over europe.