Published on November 10 2013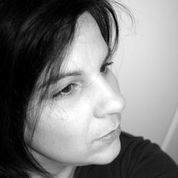 "Better known on the web under the name of Scrap'Ann o n'yhm (meaning Scrap-anonymous), I am the mother of three great kids and the wife of a great husband who have been bearing my passion since 2007. I caught the "scrapbooker fever" after the birth of my 3rd child and since then I have not been able to heal!
Three years ago, we moved to Southern France and I started a new life as a professional scrapper, giving workshops everywhere in France. I have been working with Histoires de Pages since 2009. What I like is splodging, working with colors, textures and material. I do not define myself being a mixed-media person as I practice scrapbooking with personal photos, but I use its techniques. Finally, I think what I like most about scrapbooking is creating my own backgrounds, photos and embellishments becoming an excuse to use them."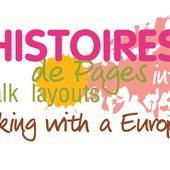 HDP-International - Let's talk layouts
Histoires de Pages, French scrapbooking magazine now translated into English. With a Design Team consisting of 30 scrapbookers coming from all over europe.