Introducing... Marianne Sterchi
Published on November 15 2013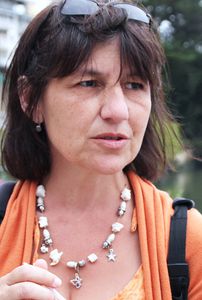 Better known under the pseudonym of 6alamaison because with DH and our four children, we are 6 at home! Scrapbooking came in four years ago. Passionately interested in photography (I have many sources of inspiration) and do-it-yourself enthusiast since ever, this activity appeared obvious when I discovered it!
Since then, scrapbooking has not let me go: mini-albums and layouts galore... less cardmaking or home-deco. Initially attracted by C&S for its sobriety, I evolved into a more Clean Free style, less rigorous, while leaving much room for space. I like to let the project breathe into a Clustering mode with a very light splodging. I have been a member of the DT for the last two years.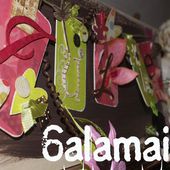 loisirs créatifs : scrapbooking passion et partage animation d'ateliers à la demande scrap à 6alamaison hébergé par OverBlog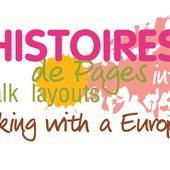 HDP-International - Let's talk layouts
Histoires de Pages, French scrapbooking magazine now translated into English. With a Design Team consisting of 30 scrapbookers coming from all over europe.