Introducing... Bénédicte Raphalen
Published on November 14 2013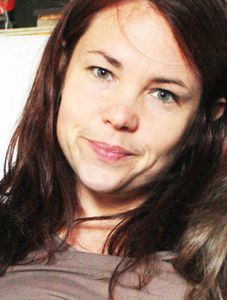 Mother of two little girls, I live in Britanny in the countryside not far from the sea. I started scrapbooking in 2007 right after the birth of my oldest daughter and I have never stopped since! My other passion is photography. I love taking pictures of our daily life, creating photo mounting and challenging myself like "a photo a day", for example.

I have been in the DT of Histoires de Pages for 5 years now. It is always a great pleasure to create for the magazine and I am proud to see my work published.

My style has evolved considerably since issue #25: from a colorful Freestyle I moved to softer layouts with my favorite colors being pink, yellow, turquoise, white and black. I love layering, flowers, papers with a feminine tone but I still love to include Freestyle spots!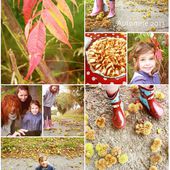 Guest design&PAst Design teams Guest Designer Hero Arts ( Septembre 2013) Guest Designer My Favorite Things (Juillet 2013) Guest Designer Crate Paper (Nov 2012) GFCreation (2012/2013) Ruby Rock It (